https://www.youtube.com/watch?v=uW3_u7uXJdM
Orlando Junk Removal
The U.S.A.'s only junk removal and recycling app!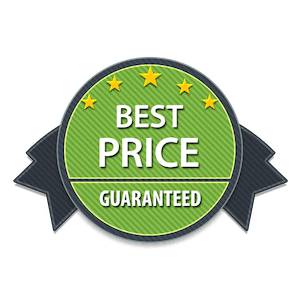 Google Reviews

4.4 Stars Based on 92 Reviews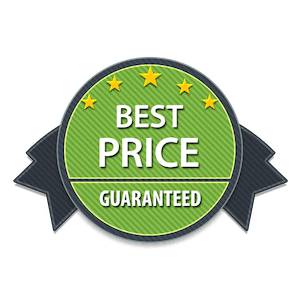 Google Reviews

4.4 Stars Based on 92 Reviews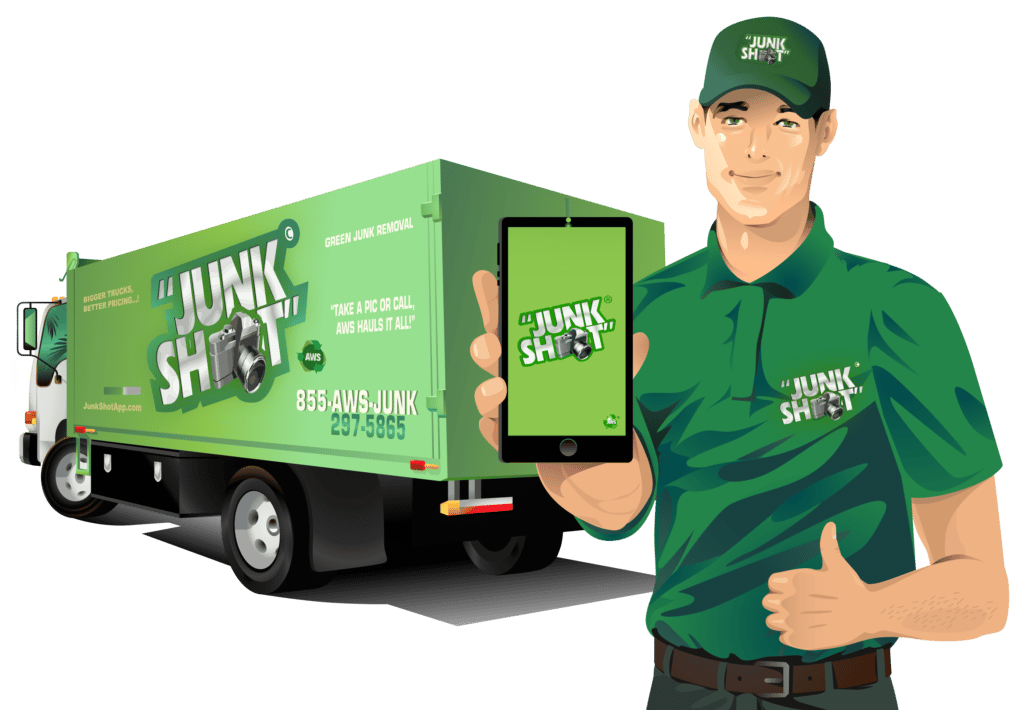 Book Today!
$10 Off Online Booking.
No Credit Card Required.
ENTER POSTAL CODE
Enter your postal code to book your appointment online now!
At Junk Shot, we provide a range of different commercial junk removal services
About the Junk Shot App Experience
If you have been searching for the perfect junk removal experience, you are in luck. At Junk Shot, we strive to offer our clients the absolute best experience and results at a competitive price. We can haul away your old electronics, furniture, outdoor items, appliances and much more using our oversized trucks.
You can give us a call at (407) 531-5353, fill out our online contact form or utilize our proprietary Junk Shot App to receive a quote and set up a pickup appointment. Our team serves the greater Orlando area Monday through Saturday, starting at 7:30am. Across our entire six-day workweek, our service hours end at 5:00pm to ensure all our customers can find an appointment time that best meets their schedules.
Whether our clients are trying to minimize their belongings before a move, or clean up their property after a storm, we are here to help. We expertly load the items into our truck and sweep up afterward to leave the area clean and tidy at our departure. We guarantee your satisfaction with our services every step of the way. Contact us today to get started on the junk removal process.
Bigger Trucks, Better Pricing
Volume-based Pricing
Click through our different pricing options below to see the load size.
*Prices include all Labor and Disposal fees. Our team will give you a No-Obligation Price Quote On-site. Some items may require a Surcharge Pricing
| | |
| --- | --- |
| 5 gallon buckets of compound, stucco, adhesive powder | $20.00 |
| Bed bug protective materials | $50.00 per man |
| Boxes for small donatable items (if packaged yourself no surcharge will apply) | $3.00 |
| Bubble wrap | at cost |
| Cast Iron Tub | $100.00  – $150.00 |
| Cinder block | $10.00 |
| Computer Monitor's, CPU's, TV's | $10.00 |
| Concrete (bags) | $20.00 |
| Contractor bags | $1.00/each |
| Copier | $50.00 |
| Drill bits, Saw blades | at cost |
| Freon Appliances (Fridge, A/C's, Dehumidifiers) | $20.00 |
| Furnace/Water Heaters | $100.00 |
| Hot Tubs | $100.00  – $300.00 |
| Miscellaneous dense materials | $10/15 lbs. |
| Paint Cans | $20.00 |
| Piano | $250.00  – $500.00 |
| Pool Table | $100.00  – $400.00 |
| Projection TV | $50.00 |
| Propane Tanks (small & empty) | $5.00 |
| Riding Mowers (with gas and oil drained) | $50.00 |
| Safe | $50.00  – $250.00 |
| Sheet rock (large) | $10.00 |
| Sheet rock (small) | $5.00 |
| Sleeper Sofas | $20.00 |
| Tires | $5.00 |
| Tires w/ Rims | $5.00 |
All Locations in Orlando that We Service:
Alafaya, Apopka, Bay Lake, Belle Isle, Bithlo, Christmas, Doctor Phillips, Eatonville, Edgewood, Fairway Shores, Goldenrod, Gotha, Hunter's Creek, Lake Buena Vista, Lockhart, Maitland, Meadow Woods, Oakland, Ocoee, Orlando, Orlovista, Pine Castle, Pine Hills, Southchase, South Apopka, Taft, Tangerine, Union Park, Wedgefield,Williamsburg, Windermere, Winter Garden, Winter Park, Zellwood, Altamonte Springs, Casselberry, Forest City, Geneva, Goldenrod, Heathrow, Lake Mary, Lake Monroe, Longwood, Oviedo, Sanford, Wekiva Springs, Winter Springs, Campbell, Celebration, Champions Gate, Deer Park, Four Corners, Harmony, Holopaw, Intercession City, Kenansville, Kissimmee, Narcoossee, Poinciana, Reunion, St. Cloud, Yeehaw Junction, Altoona, Astor, Clermont, Eustis, Fruitland Park, Groveland, Lady Lake, Leesburg, Mascotte, Minneola, Mount Dora, Paisley, Tavares, Umatilla, Barefoot Bay, Cape Canaveral (Port Canaveral), Cocoa, Cocoa Beach, Grant, Indialantic, Indian Harbor Beach, Malabar, Melbourne, Melbourne Beach, Melbourne Village, Merritt Island, Micco, Palm Bay, Palm Shores, Rockledge, Satellite Beach, Suntree, Titusville, Valkaria, Viera, West Melbourne, Daytona Beach, Daytona Beach Shores, DeLand, DeBary, De Leon Springs, Deltona, Edgewater, Lake Helen, Orange City, Ormond Beach, Ormond-By-The-Sea, Holly Hill, New Smyrna Beach, Orange City, Osteen, Pierson, Port Orange, Seville
Acquiring Junk Removal Services in Orlando
Our basic pricing plan includes disposal fees and labor charges. Our skilled team will assess your needs and provide a no-obligation quote upon arriving at your location. Certain items may require us to utilize our surcharge pricing plans.
We are skilled and experienced in the disposal of:
Furniture, including mattresses

Construction waste

Electronic items

Appliances

Hot tubs

And much more!
We offer our convenient junk removal services to our valued clients located throughout the greater Orlando region, and beyond.
See What Our Customers Are Saying
With Junk Shot, It's Easy!
We offer our full app experience to make Orlando junk removal quick and easy for you. As the one and only junk removal app, we offer an experience unlike any other in the industry. Using smartphone technology, we allow you to acquire a no-obligation quote with the quick click of your camera.
If you prefer to talk to our experienced representatives, we invite you to call (855)-297-5865 to receive an instant quote over the phone. You also have the option to fill out our online form to receive rapid assistance with your junk removal needs. Otherwise, you can download and utilize our proprietary Junk Shot App to send a picture of the items in need of removal and receive a quote right away. You can even schedule a removal time and date that works well for your current schedule right within the app.
We utilize the biggest trucks possible to provide great value for our clients. Our trucks can hold up to 20 yards of junk, which allows us to pick up more loads in a single trip. We pass our savings onto our customers through our competitive pricing plans. We strive to recycle at least 80 percent of all the junk we pick up for our valued clients. We invite you to take a picture of your junk pile and send it through the app to get started today. Remember, you can also give us a call or fill out our online form anytime!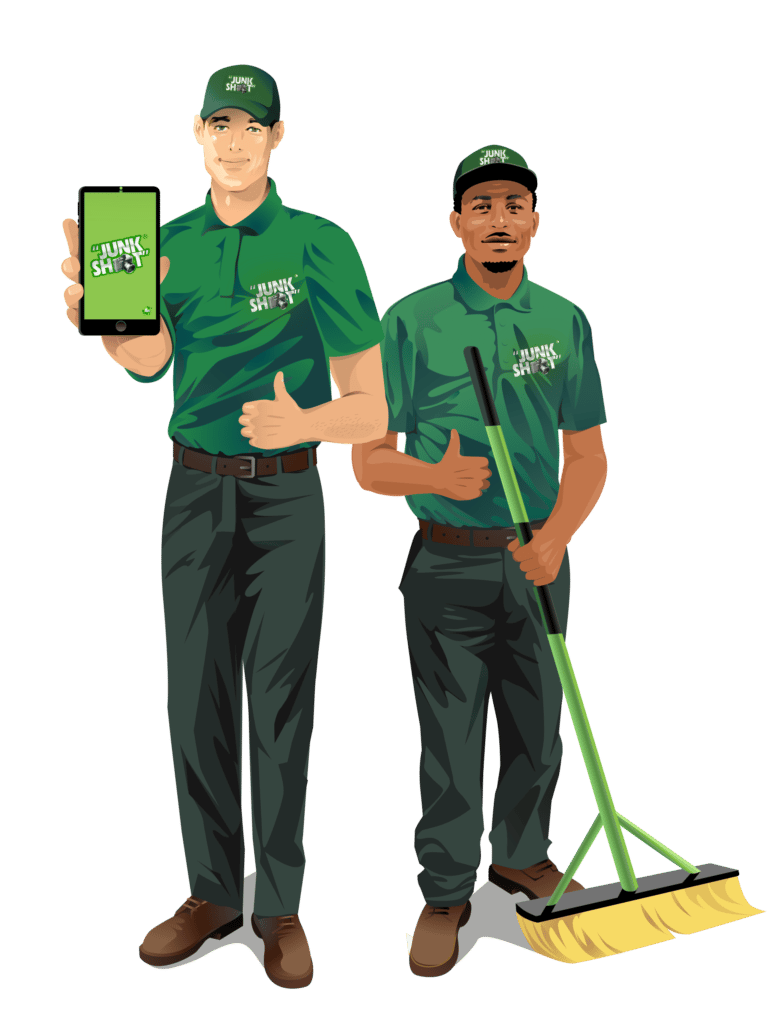 Contact us today to get a FREE quote on junk removal services in Orlando.